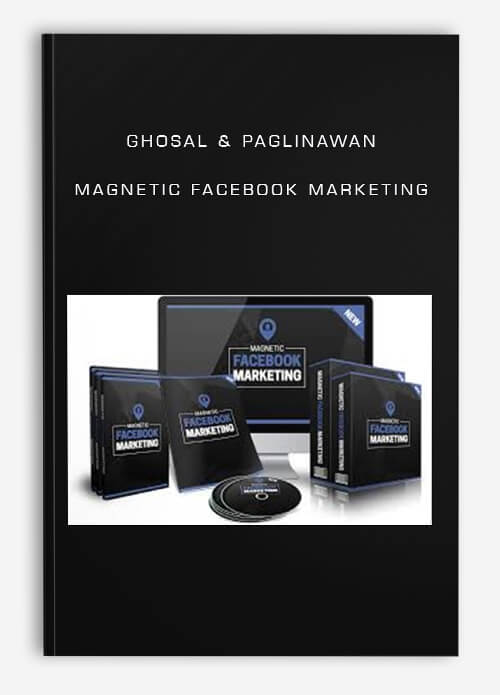 Description
START LEVERAGING THE EVER GROWING 1.3 BILLION FACEBOOK MARKET
Finally Revealed…An Outstanding Quality, Evergreen Done For You Facebook Marketing Training That You Can Sell As Your Own And Keep 100% Profits Starting Today!
LIMITED COPIES! GRAB FULL PRIVATE LABEL RIGHTS BEFORE ANYONE ELSE!
WHY GRAB THIS LIMITED TIME PLR TODAY?
High Quality Training To Sell Under Your Name!
Fully Integrated Sales Funnel Ready To Resell And Keep 100% Profit!
Evergreen And Hot Niche, They Practically Sell On Complete Autopilot!
Keep All The Leads Generated, Including The Buyers!
Sell Unlimited Copies For Life!
No Monthly Charges, No Hidden Fees!
Membership
Why This Training Is In High Demand…
With the ever growing statistics of Facebook marketing, it is becoming nearly impossible for businesses to ignore or neglect this amazing marketing opportunity. Just take a look at this screenshot of products being sold on JVZoo about Facebook…
As someone looking to make money online, you probably already know that all the successful online marketers have one significant thing in common – they sell their own products.
When you sell your own product, you get to keep ALL of the profits, and you're building an asset that you own…
You get to build your buyer's list and market them forever…
You can even recruit affiliates and JV partners to promote your product for you… something that you can't do when you're selling other people's affiliate products.
But, many marketers really struggle to get started with their own products.
Maybe you've been faced by one or more of the following very common reasons that most marketers NEVER earn the money they want online…
WHAT IF WE COULD DO ALL THE HEAVY LIFTING FOR YOU INSIDE?
Are You Interested in a Complete Business in a Box,
"Force You to Make Money" Package?
moneyWhat if you could bypass the system and have a ready-to-make-money product that you could sell and put money in your PayPal account starting today?
Fortunately, you can…
With Private Label Rights or PLR
You're probably thinking that it all sounds great, but unfortunately, a lot of the products that offer private label rights out there are not of the highest quality…
Maybe you've purchased PLR products in the past and been disappointed with what you received…
I know I have bought some PLR in the past that was VERY disappointing.
In fact, a lot of the PLR out there is absolute rubbish…
We wanted to change that, because buying and selling a PLR product is a great way to make money online quickly… if you have a high-quality, well-crafted, in-demand product to sell.
Hi, my name is Pallab Ghosal together with my partner Dexter Paglinawan we've got just the perfect solution for you if you're looking to get started fast and offer a quality product without having to spend time and money on product creation…
Module 1: High Quality Facebook Marketing Guide
VALUE: $650.00
ebookFacebook marketing ebook is a unique and completely updated 70 + pages training guide. it's up-to-date, informative, and includes the most useful, cutting edge information along with real life examples and results on Facebook marketing.The PDF guide is loaded with images and examples to help you grab the subject faster.
Module 2: Cheat Sheet
VALUE: $40.00
cheat sheetThe cheat sheet is an excellent tool for your customers. It simply and effectively breaks down each and every aspect of the training for them into easily actionable steps. This will allow them to more quickly master the process. This will help to keep your customers happy, which keeps you happy as well.This is a free bonus which makes the whole offer more enticing.
Module 3: Mind Map
VALUE: $20.00
mindmapThis mind map outlines everything your customers are going to be learning throughout the training. It'll show them the steps and make it easy to follow along with as they're going through each part, in order to allow them to absorb everything more smoothly.
Module 4: Resource Report
VALUE: $20.00
resourcesHere you will have access to a complete niche research report showing you the best tools, training, blogs, forums, and infographics. All centered on Facebook Marketing.
Module 5: Ready-Made Sales-letter & Thank You Page
VALUE: $350.00
Module 6: Hypnotic Sales Video Promo
VALUE: $297.00
Module 7: Legal Pages
VALUE: $250.00
You are going to need a professional looking minisite if you want your customers to take you seriously. I've hired one of the best designers to make this website look like a million bucks!
Module 8:Full Set of Professionally Designed Graphics
VALUE: $250.00
You're going to get the complete set of professionally designed graphics, including any CD/DVD covers, artwork necessary to sell the product, and a whole lot more. This will make the training more presentable, and much easier to sell. You'll be given the image files in PSD format, so you'll be able to edit them however you want, and make them all your own. Add any logos or images you want to any or all of them. You'll also get PNG files as well, so you can upload them as is, you choose to do that instead.
Module 9: Stunning, Professionally-designed Banners
VALUE: $150.00
These banners are designed to get you clicks, so you can immediately start with a media buying campaign, without having to create any banners yourself. Designed by a Professional Graphic Designer, they're stunning, professional-looking, and will help you to generate traffic right away. Why waste time and money creating your own banner ads, when we can just hand some excellent ones right to you?
Module 10: License Pack
VALUE: PRICELESS
And of course, you'll get the private label rights, master resell rights and resell rights licenses for all the above modules.
Membership
Related Posts
YouTube Marketing Excellence
YouTube Marketing Excellence
Sajan Elanthoor & Justin Opay – Affiliate Marketing Excellence
Sajan Elanthoor & Justin Opay – Affiliate Marketing Excellence
Jason Hornung – Facebook Ads Profit Maximizer Bootcamp (Full update)
Jason Hornung – Facebook Ads Profit Maximizer Bootcamp (Full update)
Jason Hornung – Facebook FB Ads Profit Maximizer Bootcamp
Jason Hornung – Facebook FB Ads Profit Maximizer Bootcamp
Infinitus – 7 Day Plug and Play Funnel
Infinitus – 7 Day Plug and Play Funnel
Jason Fladlien and Wil Mattos – 6 in 6 Coaching
Jason Fladlien and Wil Mattos – 6 in 6 Coaching
Related Posts via Categories
Last Minute Mini Products
Kristie Chiles & Bill Hugall – Unlimited Traffic Machine + OTOs
Ezra Wyckoff – TEELIVE
Ryan Deiss – Traffic and Conversion Summit 2016
James Renouf and Jay Slomba – Ecom Licensing Exposed
Nick Marks – Insider Commissions
ASM – Amazing Selling Machine Bonus – Rapid Crush Live Event
How To Sell Your Apps And Software Like Crazy! – Marketing
Coursera – Bitcoin and Cryptocurrency Technologies (2016)
Chris Beatty – Local List Formula (2016)
Topics: Marketing, sale      Tags: Ghosal, Magnetic Facebook Marketing, Paglinawan
Leave a Reply
Your email address will not be published. Required fields are marked *
Comment
Notify me of followup comments via e-mail
Name *
Email *
Website
« Ezra Wyckoff – TEELIVE
Kristie Chiles & Bill Hugall – Unlimited Traffic Machine + OTOs »
Internet Marketing Course
Digital marketing is the component of marketing that utilizes internet and online based digital technologies such as desktop computers,
mobile phones and other digital media and platforms to promote products and services. Its development during the 1990s and 2000s,
>changed the way brands and businesses use technology for marketing. As digital platforms became increasingly incorporated into marketing plans and everyday life,
and as people increasingly use digital devices instead of visiting physical shops, digital marketing campaigns have become prevalent,
employing combinations of search engine optimization (SEO), search engine marketing (SEM), content marketing, influencer marketing, content automation,
campaign marketing, data-driven marketing, e-commerce marketing, social media marketing, social media optimization, e-mail direct marketing, display advertising,
eñbooks, and optical disks and games have become commonplace. Digital marketing extends to non-Internet channels that provide digital media, such as television,
mobile phones (SMS and MMS), callback, and on-hold mobile ring tones. The extension to non-Internet channels differentiates digital marketing from online marketing.
Preview Information: 
Original Page
Archive Page
Ghosal & Paglinawan- Magnetic Facebook Marketing Available now at Coursecui.com
Ghosal & Paglinawan- Magnetic Facebook Marketing Download, Ghosal & Paglinawan- Magnetic Facebook Marketing Available Now, Ghosal & Paglinawan- Magnetic Facebook Marketing Order, Ghosal & Paglinawan- Magnetic Facebook Marketing Reviews, Ghosal & Paglinawan- Magnetic Facebook Marketing Torrent, Ghosal & Paglinawan- Magnetic Facebook Marketing Course Download, Ghosal & Paglinawan- Magnetic Facebook Marketing ClubBuy, Ghosal & Paglinawan- Magnetic Facebook Marketing Groupbuy